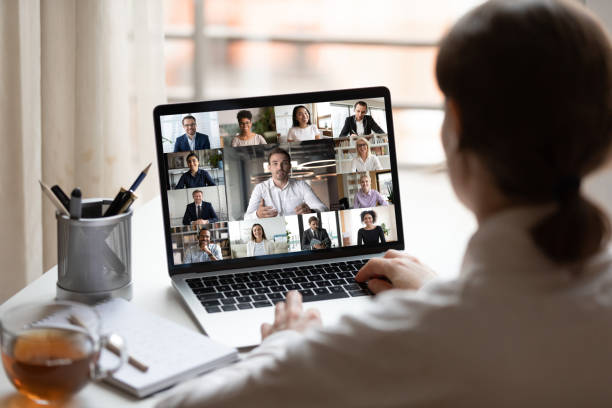 Zoom Webinars is the perfect technology to host a presentation, meeting, or another event online. It allows you to set the stage and interact with your viewers – without keeping the focus on slides. This ultimate guide to Zoom Webinars will help you understand what they are, how to use them, and how much it costs.
What is a Zoom Webinar
Let's start by reviewing the basics of a Zoom Webinar: what is it?
A Zoom Webinar is a tool that allows you to broadcast a meeting up to an impressive 10,000 viewers! Unlike a zoom meeting that involves each participant sharing their video and audio feeds, a webinar limits these capabilities to the host and panelists.
These individuals can share their screens, audio, and video while the other attendees can engage via chat and the Q&A feature. Since this technology is geared towards those that need to reach a large audience at one time, it offers additional capabilities like registration and feedback collection.
Whether you are hosting a conference, a company-wide meeting, or a shareholder presentation, a Zoom Webinar is the ideal choice for getting your message across!
Continue reading

"Guide to Zoom Webinars"